AntiBak Wipes FG
Alcohol free food probe & surface wipes
Food safe and non-tainting AntiBak Wipes FG are the ALCOHOL FREE way to keep food preparation areas clean and disinfected at all times.
Each pre-moistened wipe quickly and easily spot sanitizes in all areas where hygiene and preventing cross infection are a priority. Designed for the routine cleaning and disinfection of hard food contact surfaces and food probes.
Effective against Gram-positive bacteria
Environmentally harmful alcohol based products are no longer needed with AntiBak Wipes FG!
7 reasons to choose
Kills 99.99% of bacteria and fungi
Tested in accordance with EN 1276, EN 1040, EN 13727,  EN 13624 & EN 1650 against pathogens such as E.coli, Listeria, Campylobacter, Legionella, Aspergillus, Candida and Salmonella
Odourless & taint free
Suitable for food contact surfaces and food probes
Tested by NHS Food Laboratories
Proven to kill with the same speed and efficiency as Alcohol Wipes
Water-based formula
 Free from chlorine, bleach, alcohol, alkaline, caustic and peracetic acid.
Last up to 40% longer than alcohol wipes
Non-flammable
Require no special storage or disposal methods
AntiBak Wipes FG do not contribute to climate change
Alcohol Wipes contain VOCs that contribute to smog formation.
How to use
Cleans and sanitises in one operation.

Wipe over surfaces, ensuring all areas are sufficiently wetted.

Leave to air dry naturally.

On food contact areas, rinse after use.
Where to use
Designed for use as general purpose hard surface disinfectant wipe.

Suitable for use on all hard surfaces, such as worktops, cold stores, food trays, table tops, washroom furniture, machinery & equipment.
Also ideal for use on food probes.
International Standards
The formulation used in AntiBak Wipes FG has been tested in accordance with the following European Standards: 
Bacteria to EN 1276, EN 1040 and EN 13727 - against E.coli, E.hirae,Campylobacter jejuni, Legionella pneumophila, Klebsiella pneumoniae, Pseudomonas aeruginosa, Salmonella enteritidis, Salmonella typhimurium and Staphylococcus aureus
Fungi to EN 1650 and EN 13624 - against Aspergillus niger and Candida albicans
Taint tested
AntiBak Wipes FG meets Triangle Test Method TES-S-004. This test indicates the formulation in AntiBak Wipes FG "does not have the potential to taint food when used as a hard surface cleaning chemical."
Harmful alcohol based products are no longer needed with AntiBak Wipes FG!
Why is alcohol free important? The environmental dangers of alcohol based wipes:
Isopropyl Alcohol (IPA) is recognized as being a chemical which contributes to Volatile Organic Compounds (VOC) emissions.
VOCs are carbon containing chemicals that react with sunlight and the atmosphere to cause smog. There is growing concern worldwide about the use of VOCs in industry and in some non-medical industries there is a move to drastically limit the use of Alcohol in operations.
Additionally, Isopropyl Alcohol is flammable. It should be kept away from heat and open flame and needs to be stored in dry well ventilated areas.
Furthermore, Isopropyl Alcohol evaporates in open air very quickly, which means wipes can dry out quickly. 
For further information or to request copies of our test certificates, please contact us
Pack sizes
| | |
| --- | --- |
| Tub of 200 food probe wipes |   |
| Order code | AB-WFG-200 |
| Wipe fabric | 30gsm blue polyviscose |
| Wipe size | 130 x 130mm |
| Units per case | 12 tubs per case |
 Available from NHS Supply Chain! 
| | |
| --- | --- |
| Bucket of 600 wipes |   |
| Order code | AB-WFG-600 |
| Wipe fabric | 28gsm polyviscose |
| Wipe size | 200 x 230mm |
| Units per case | Sold individually |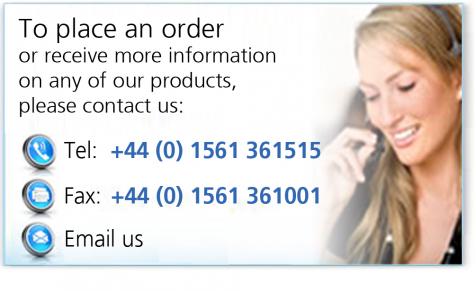 Technical data
| | |
| --- | --- |
| Appearance | Perforated textile wipes impregnated with clear liquid |
| Specific Gravity @ 20°C | 1.0 |
| pH | >9.0 |
| Flash Point | >93° |
| Odour | Slight (taint free) |
Find out more about
AntiBak Wipes FG
Close X