AntiBak Pro
Taint free intermediate level surface disinfection
An internationally accredited hard surface disinfectant ideal for use on all hard surfaces in kitchens, high risk food preparation areas or anywhere requiring a high level of cleanliness and hygiene.
A non-residual, non-flammable, bleach free, odourless and taint-free biocide. Effective against a broad spectrum of fungi, yeasts, moulds and bacteria including E. coli (O157), Salmonella enteritidis, Aspergillus niger, Candida albicans and Listeria monocytogenes.
Bactericidal
Fungicidal
Taint Free
7 reasons to choose...
Powerful & effective
A concentrated non-residual disinfectant
Kills 99.99% of bacteria, fungi, yeasts & moulds
Tested in accordance with EN 1276 and EN 1650 against bacteria and fungi such as E.coli, Campylobacter, Legionella, Listeria monocytogenes  and Salmonella
Odourless & food taint free
Tested by UK CCFRA
Versatile
Compatible with all surfaces
Non-hazardous solution
Safe for you and the environment
Concentrated
Use at 1:4 dilution
Safe to use
At recommended dilutions requires no hazardous labelling
How to Use:
Dilute with either warm or cold water.
Use at 1 part AntiBak Pro to 4 parts water.
Can be applied either manually or with pressure cleaning machines.
For best results, clean surfaces before applying.
Leave to air dry naturally.
Where required, eg food contact areas, rinse treated areas with clean water after use.
Where to Use:
Designed as a general purpose hard surface disinfectant or for rotational cleaning.
Suitable for use on all hard surfaces, such as worktops, cold stores, table tops, catering facilities, floors, walls, washroom furniture, machinery & equipment.
International Standards
At recommended dilutions, AntiBak Pro has been tested in accordance with the following International Standards:
Bacteria to EN 1276 and EN 13727 - Campylobacter jejuni, Enterococcus hirae, Escherichia coli, Klebsiella pneumoniae, Salmonella enteritidis, Salmonella typhimurium, Staphylococcus aureus, Legionella pneumophila and Pseudomonas aeruginosa
Bacteria - independently tested against Listeria monocytogenes

Fungi to EN 1650 - Aspergillus niger and Candida albicans

Taint tested - meets Triangle Test Method TES-S-004
For further information or to request copies of our test certificates, please contact us.
Pack sizes
Concentrate (dilute at 1 part AntiBak Pro to 4 parts water)
| | |
| --- | --- |
| 5 litre container |   |
| Order code | AB-PRO-5L |
| Units per case | 4 per case |
| | |
| --- | --- |
| 20 Litre container |   |
| Order code | AB-PRO-20L |
| Units per case | Sold individually |
Ready to use
| | |
| --- | --- |
| 1 litre trigger spray |   |
| Order code | AB-PRO-1LRTU |
| Units per case | 12 per case |
Superconcentrate (dilute at 1 part to 19 parts water)
| | |
| --- | --- |
| 200 Litre container |   |
| Order code | AB-PRO-200CONC |
| Units per case | Sold individually |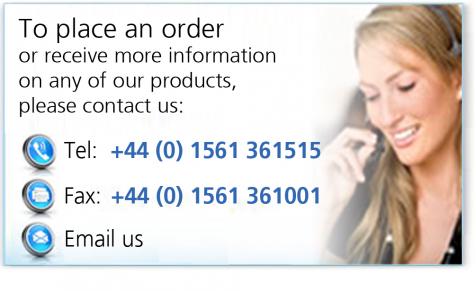 Technical data
| | |
| --- | --- |
| Appearance | Pale yellow liquid |
| Specific Gravity @ 20°C | Approx. 1.01 |
| pH | >10.0 |
| Flash Point | >93° |
| Odour | Slight |
Find out more about
AntiBak Pro
Close X