QFD Wipes
Alcohol free & Quat free food probe & surface wipes
Quat free and alcohol free QFD Wipes are the new way to keep food preparation areas clean and disinfected at all times.
Highly effective against a broad spectrum of fungi, yeast, moulds and bacteria, each wipe quickly and easily spot sanitises in all areas where hygiene and preventing cross infection are a priority.
Designed for the routine cleaning and disinfection of hard food contact surfaces and food probes.
Product Highlights
Viscose wipes impregnated with highly effective Quat (QAC) free* biocide QFD

Exceeds European Standards EN 13697 & EN 1276 under dirty conditions

Tested to EN 14476 against Bovine Coronavirus and gave a >99.99% kill rate in 60 seconds

Fragrance & taint free

No residue (ie food safe)

Hazard label free

Free of PHMB (Biguanide), alcohol, aldehydes, halogens & oxidisers

Compatible with all surfaces − ideal for use on food probes, tabletops, counters, worktops, door handles and washrooms

Not classified as a skin irritant and with no MRL**
* Quaternary ammonium compounds
** MRL - Maximum Residue Limit. Maximum amount of biocide residue that is expected to remain on food products (when the biocide is used as per label directions) that will not be a concern to human health.
Where to buy
QDF Wipes is available to purchase from the following sources:
Smaller quantities:

Larger quantities / reseller information:
Where to use
Designed as a multi-purpose hard surface wipe and suitable for cleaning and disinfecting areas including:
---
How to use
Cleans and sanitises in one operation.

For best results or on heavily soiled areas, clean surfaces before use.

Wipe over surfaces, ensuring all areas are sufficiently wetted.

Leave to air dry naturally.

No residue, so no need to rinse!
International standards
The biocide used in QFD Wipes has been tested in accordance with the following European Standards under dirty conditions:
Enveloped viruses to EN 14476* - against Bovine Coronavirus
Fungi to EN 13697 - Aspergillus niger, Candida albicans
Bacteria to EN 13697 - Campylobacter jejuni, Enterococcus hirae, Escherichia coli, Legionella pneumophila, Listeria monocytogenes, Pseudomonas aeruginosa, Salmonella enteritidis, Staphylococcus aureus, Vancomycin-Resistant Enterococci
Bacteria to EN 1276 - Enterococcus hirae, Escherichia coli, Pseudomonas aeruginosa, Staphylococcus aureus
For further information or to request copies of our test certificates, please contact us.
---
*EN 14476 testing carried out in clean conditions.
Technical data
| | |
| --- | --- |
| | Perforated textile wipes impregnated with clear liquid |
| | approx 1.0 |
| | 9.0 - 9.7 |
Pack sizes
| | |
| --- | --- |
| Tub of 200 food probe wipes |   |
| Order code | QFD-W-200 |
| Wipe fabric | 30gsm blue polyviscose |
| Wipe size | 130 x 130mm |
| Units per case | 12 tubs per case |
| | |
| --- | --- |
| Bucket of 225 wipes |   |
| Order code | QFD-W-225 |
| Wipe fabric | 25gsm polyviscose |
| Wipe size | 240 x 250mm |
| Units per case | Sold individually |
 Also available as a liquid disinfectant, QFD.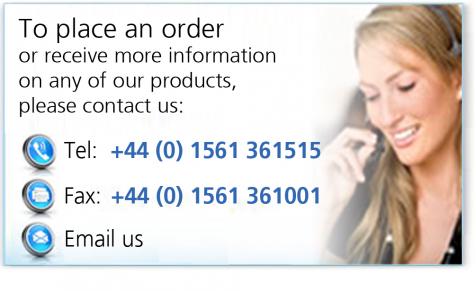 Find out more about
QFD Wipes
Close X