QFD
Quat free hard surface cleaner & disinfectant
QFD - a new QUAT FREE one-step surface cleaner and disinfectant!
A high-performance hard surface cleaner and disinfectant, ideal for use on all hard surfaces in kitchens, high-risk food preparation areas or anywhere requiring a high level of cleanliness and hygiene.
Odourless, taint-free and QUAT FREE, QFD is highly effective against a broad spectrum of fungi, yeasts, moulds and bacteria. 
 
Product Highlights
Quat (QAC) free*
Exceeds EN 13697 under dirty conditions
Fragrance & taint free
No residue (ie food safe)
Not skin irritant
Free of PHMB (Biguanide) aldhydes, halogens & oxidisers
Tested to European Standards EN 13697 and EN 1276 against bacteria and fungi
Highly effective, non-sensitising biocide with no MRL**
Formulation prevents water staining post-use
Compatible with all surfaces − ideal for use on tabletops, counters, worktops, door handles and washrooms
Biocidal active supported under the BPR
* Quaternary ammonium compounds
** MRL - Maximum Residue Limit. Maximum amount of biocide residue that is expected to remain on food products (when the biocide is used as per label directions) that will not be a concern to human health.
How to Use
Spray surfaces, wipe and leave to dry naturally.
Use as a cleaner and disinfectant prior to rinsing, or as a high-level disinfectant without the need for rinsing.
Where to Use
Designed as a multi-surface cleaner and is suitable for cleaning and disinfecting in the following environments:
Food processing surfaces

Open plant, sanitation tunnels & fogging

Health care environments

Nursing & care homes

Domestic applications

Schools

Washrooms / bathrooms
International Standards
QFD has been tested in accordance with the following European Standards under dirty conditions:
Fungi to EN 13697 - Aspergillus niger, Candida albicans
Bacteria to EN 13697 - Campylobacter jejuni, Enterococcus hirae, Escherichia coli, Legionella pneumophila, Listeria monocytogenes, Pseudomonas aeruginosa, Salmonella enteritidis, Staphylococcus aureus, Vancomycin-Resistant Enterococci
Bacteria to EN 1276 - Enterococcus hirae, Escherichia coli, Pseudomonas aeruginosa, Salmonella choleraesuis, Staphylococcus aureus
For further information or to request copies of our test certificates, please contact us.
Pack sizes: Ready to use
| | |
| --- | --- |
| Trigger spray | |
| Description | 750ml trigger spray |
| Order code | QFD-75TS |
| Units per case | 12 |
| | |
| --- | --- |
| Trigger spray | |
| Description | 1 litre trigger spray |
| Order code | QFD-1TS |
| Units per case | 12 |
| | |
| --- | --- |
| 5 litres | |
| Description | 5 litre container |
| Order code | QFD-2X5 |
| Units per case | 2 |
| | |
| --- | --- |
| 5 litres | |
| Description | 5 litre container |
| Order code | QFD-4X5 |
| Units per case | 4 |
| | |
| --- | --- |
| 20 litres |   |
| Description | 20 litre container |
| Order code | QFD-20 |
| Units per case | Sold individually |
| | |
| --- | --- |
| 200 litres |   |
| Description | 200 litre drum |
| Order code | QFD-200 |
| Units per case | Sold individually |
| | |
| --- | --- |
| 1000 litre IBC |   |
| Description | 1000 litre IBC |
| Order code | QFD-1000 |
| Units per case | Sold individually |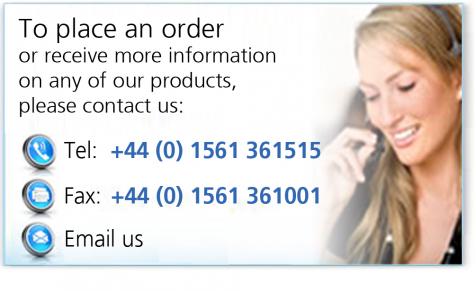 Pack sizes: Concentrate
| | |
| --- | --- |
| 5 litres | |
| Description | 5 litre container |
| Order code | QFDC-2X5 |
| Units per case | 2 |
| | |
| --- | --- |
| 5 litres | |
| Description | 5 litre container |
| Order code | QFDC-4X5 |
| Units per case | 4 |
| | |
| --- | --- |
| 20 litres |   |
| Description | 20 litre container |
| Order code | QFDC-20 |
| Units per case | Sold individually |
| | |
| --- | --- |
| 200 litres |   |
| Description | 200 litre drum |
| Order code | QFDC-200 |
| Units per case | Sold individually |
| | |
| --- | --- |
| 1000 litre IBC |   |
| Description | 1000 litre IBC |
| Order code | QFDC-1000 |
| Units per case | Sold individually |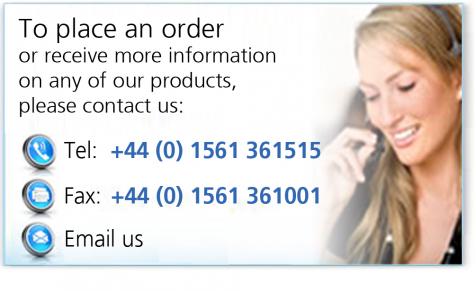 Technical data
| | |
| --- | --- |
| | Clear liquid |
| | approx 1.0 |
| | 9.0 - 9.7 |
Find out more about
QFD
Close X