Bio Technics is sponsoring the Oor Wullie's Bucket Trail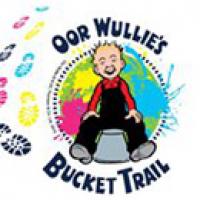 As member of the Dundee Chamber of Commerce, Bio Technics is delighted to announce that we are supporting the Oor Wullie's Bucket Trail!
What is the Oor Wullie's Bucket Trail?
Oor Wullie's Bucket Trail is a major public arts event that will see the streets of Dundee and beyond come to life with a spectacle of colour of 50 giant Oor Wullie sculptures.
The Oor Wullie sculptures have been beautifully decorated by local and national artists as well as household names from the worlds of film, music, art, animation and fashion. 
Visitors are encouraged to visit the sculptures including GLOW Wullie day & night, 7 days a week for the 10-week period they will be on show.
Why have we supported "The Oor Wullie's Bucket Trails"?
For many reasons:
Because we are committed to supporting our local community. 
Because at the end of the summer the statues will all be auctioned off with proceeds going to the Archie Foundation's appeal. to create a twin theatre suite for the children's hospital.
Because we support local artist and designers.
Because, this is a huge public art event
Because fifty-five 5ft tall sculptures of Oor Wullie sitting on his bucket are located around Dundee for the public to view, share and adore.
Because this is the biggest mass participation public art event ever to take place in Dundee.
Would you like to take part of the Oor Wullie Bucket Trail?
All you have to do is strike a pose with GLOW Wullie, like @DundeeandAngus page on Twitter or Facebook and tag us in your glowing selfie.
For an even better chance of winning, like and tag as many of the sponsor as possible!
One lucky winner will be chosen every week for the 10 week period of the Bucket Trail and win prizes donated by "Wullie's" Sponsors.
For further information about "The Oor Wullie Bucket Trail", click here
Posted by Bio Technics Team, 5th July 2016.