Open for business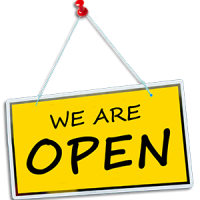 Hello,
We have taken the important decision to remain open at this time, as the companies in our Group provide essential products needed during this pandemic.
Bio Technics Ltd

.

is a key manufacturer of Hand Sanitisers, Surface Disinfection, Hospital Curtains, Large-scale Decontamination & Bio-Security products for the NHS & Healthcare Industry
Oil Technics (Fire Fighting Products) Ltd, as one of the only manufacturers of Firefighting Foams & Foam Testing Services operating in Scotland, remains open to service the Oil & Gas Industry
Oil Technics Ltd. provides essential Health & Safety products to allow operations to keep running in the Offshore Oil & Gas Industry
However, in light of the current COVID-19 pandemic, we have also implemented the following:
We are proactively monitoring our operations and prioritising the health & safety of our employees, customers and partners
We are actively implementing UK government guidance within our production facilities and have increased hand washing and cleanliness protocols.
We have enacted strict protocols in terms of social distancing in our offices, production & manufacturing facilities
We are communicating with our suppliers and customers, to ensure we can support customer demands
We are increasing the use of online mechanisms to stay connected with staff and customers
We will ensure that our customers are kept updated with any important changes within our business.
Wishing you good health at this time.
The OTL Group